Welcome to Black Pool Hotel
Peaceful and pristine highlands, blessed with captivating natural beauty and showcasing ancient colonial splendour; what more do you need to revive the mind and body? The Blackpool stands at an altitude of 1876m, surrounded by vast tea estates, carefully tended vegetable plantations and beautiful mountainous terrains. Come, discover The Blackpool's warm hospitality by yourself, and become a member of the 'Princess of Little England'. Indulge in the delicious, local and international cuisine that the Blackpool has to offer and relax in the luxurious rooms that look out to picturesque views presenting the true beauty of Mother Nature. The aroma of Ceylon tea coupled with the sweet-scented mist surrounding the area, adds to the beauty of the place. It is worth getting out of the comfort of your bed to take a dip to feel the warmth of the 'Unu Diya Pokuna', stroll in the hills or cycle alongside the lush green tea plantations. Somehow, the landscape urges you to climb higher, delve deeper and walk further. There are hotels and there are experiences. There are places where you simply stay and places you simply never want to leave. Welcome to BLACKPOOL, where you meet your family in the hills.
Deluxe Rooms
Executive Suites

These suites feature exquisitely furnished and semi carpeted wooden-floored bedrooms with spacious living area, ensuite bathrooms and balconies looking out to the picturesque views of surrounding tea and vegetable plantations.

Details

Deluxe Suites

Each deluxe suite consists of a carpeted and wooden-floored bedroom, an additional duplex bedroom, a luxuriously furnished living room, a spacious bathroom and a balcony offering splendid views of beautiful tea plantations and green landscape.

Details

Grand Suites

These suites are indeed the epitome of luxury, consisting of two carpeted and wooden-floored bedrooms, living area, two spacious ensuite bathrooms and private gardens that offer breathtaking views of Mount Pedro and vast expanses of landscaped tea and vegetable plantations.

Details
Special Facilities

Trading Room
This provides an ideal venue for meetings, seminars and conferences. Trading room has a capacity of 120 people.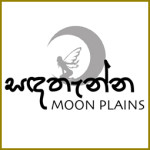 Sandathanna Terrace
Moon Plains is located at over 1800 m above sea level and offers a breathtaking 360 degree panoramic view.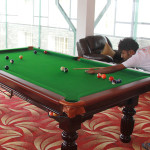 Rolling Lounge
The perfect setting for an evening of relaxation after a long day of exploring by indulging in a game of Billiard.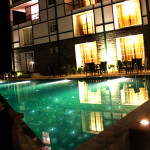 Unu Diya Pokuna
The outdoor warm-water pool stands out as a unique feature of the hotel which will allow guests to relax.
Why Blackpool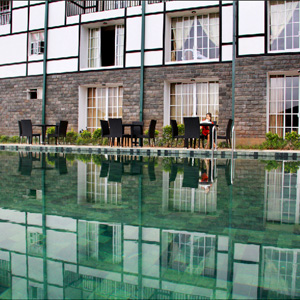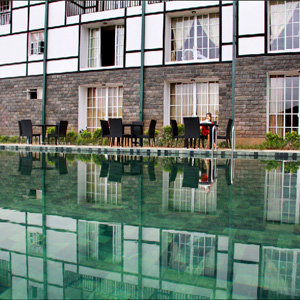 Cosy – BlackPool
30 September 2024
The most special and the rarest feature that the Black Pool offers is the out-door hot water pool, namely "UNU DIYA POKUNA" which has a convivial atmosphere. Instead of engaging in the typical activities you are used to when you visit the hill country, you can enjoy this novel experience with your family to warm yourselves in the chilly mountains.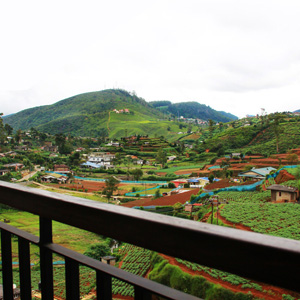 Life in an Eden
30 June 2023
Are you in search of a picturesque landscape to enjoy your vacation? The hill country in Sri Lanka has the spectacular landscape you are looking for. The magnificence of Nuwara Eliya is hard to ignore and offers unbeatable camera-baiting sceneries for the travellers. Marvel at the majestic elegance of Black Pool Hotel amidst the real life paradise.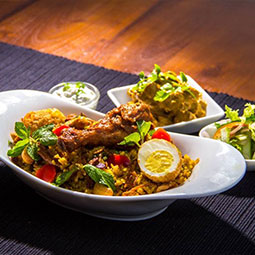 Dine – Fine with style
31 October 2023
The Black Pool is a place where you can enjoy the ancient Sri Lankan family receipts with colonial flavours and a wide cluster of standard international cuisine with the world's best spices. Discover the exclusive and spectacular escapes to dine according to your wish and taste that promise you an unforgettable meal.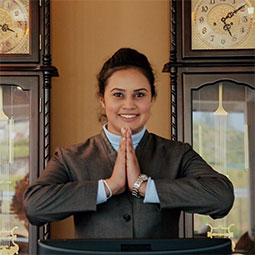 Unforeseen Hospitality
31 August 2023
Have you ever been to a hotel that escorts you personally to the pool by the staff without notifying its direction? Have you ever been to a hotel which pays you unanticipated individual support? The Black Pool offers you a handmade miraculous hospitality that assures the uncompromising quality in the wink of an eye.